Scope and purpose
The laboratory is located in the CNR Roma Tor Vergata Research Area. Within the studies of the acoustical properties of materials, structures and environments, the Laboratory of Acoustics Research applications for Cultural Heritage (LARCH) gathers different facilities and competencies oriented to three main applicative fields:
– Non-destructive diagnostics by means of Contactless Vibro-Acoustic Imaging;
– Characterization and Modeling of Acoustic Environments;
– Characterization of Materials and Structures.

The Laboratory is constituted by the following facilities:
– NDT&E Facility – equipped with an integrated system based on the acoustic energy absorption evaluation, providing Frequency Resolved Acoustic Images in the audio frequency band, and a Laser Doppler Vibrometer, integrated with contactless acoustic source excitation. Both traditional loudspeakers and innovative highly directive acoustic sources give a great flexibility to these systems, suitable for on site investigations as well as laboratory tests. Models of different artworks with artificial defects complete its equipment.
– LISTENING ROOM – acoustically treated room (according to Recommendation ITU-R BS.1116-1) and relative equipment for subjective tests, based on audio and visual stimuli, for the evaluation of sound environments;
– SW Facility Odeon Room Acoustics – simulation software for the characterization and the reconstruction of the acoustic response of environments, from the 3D geometrical model to the acoustic response.
– COUPLED REVERBERANT ROOMS – test facility for airborne sound insulation and sound absorption measurements suitable for characterizing elements for indoor and outdoor spaces, such as acoustic barriers and architectural elements.
The laboratory is also part of the Research Infrastructure of the Technological District Cultural Heritage of the Latium Region (DTC), participating to the R7 network (laboratory page).
Main characteristics
Acoustic Imaging System – Main features



Acoustic Sources – Available models
extended surface examination (few m^2)
(100 – 16000) Hz (audio frequency range)
motion control unit
+/- 0.5 mm (accuracy on position)
+/- 4 cm (in-plane spatial resolution)
CIARE; Bowers&Wilkins; Audio Spotlight
by Holosonics; Sound Shower by Panphonics

Laser Doppler Vibrometer – Main features
Single Point by Polytec
point analysis or restricted surface
up to 250 kHz (frequency range)
+/- 0.1 mm (accuracy on position)
+/- 1 mm (in-plane spatial resolution)

Listening Room – Main features and equipment
20 m^2 (area)
wall cladding TOPPERFO by TOPAKUSTIK
bass trap/movie screen by OUDIMMO
loudspeakers Bowers&Wilkins CM8 S2

Coupled Reverberant Rooms – Main features
A1 = 14,45 m^2; A2 = 16,37 m^2 (area)
V1 = 55,81 m^3; V2 = 63,15 m^3 (volume)
H = 4 m (max height for test specimen)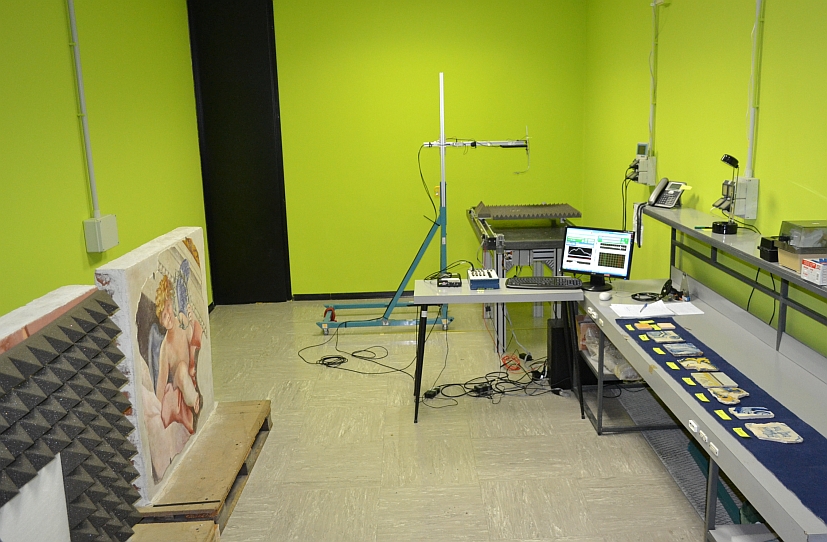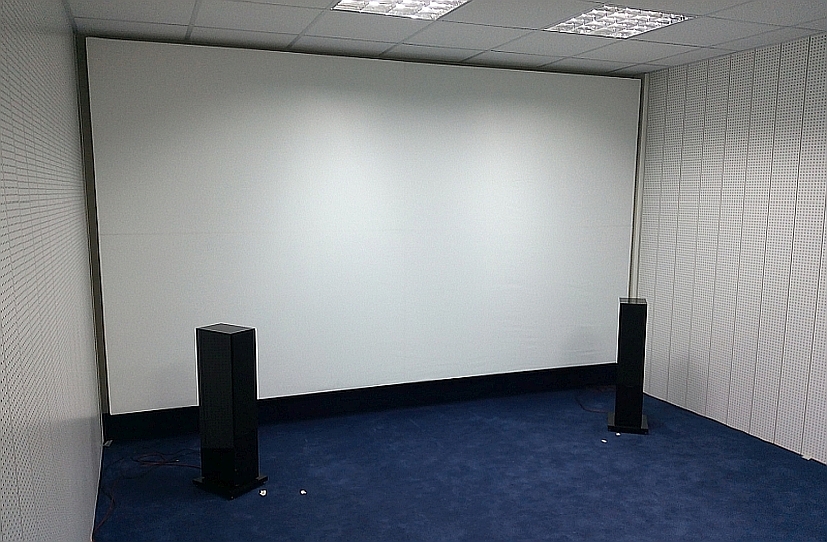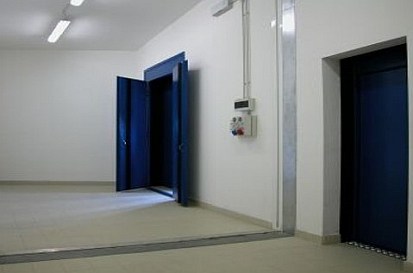 Contact information
| | | |
| --- | --- | --- |
| Scientific point of contact | Paola Calicchia | +39 06 45488 035 |
| Scientific point of contact | Sara De Simone | +39 06 45488 268 |
Location
| | |
| --- | --- |
| Rome ARTOV | Via Fosso del Cavaliere 100, 00133, Rome, Italy |